Duke University Press
Duke University Press emphasizes scholarship on modern and contemporary art that focuses on the interconnected but distinct histories of those periods around the globe. Duke publishes influential lists in American, Latin American, East Asian, and South Asian art, with additional strengths in the histories of photography and feminist art.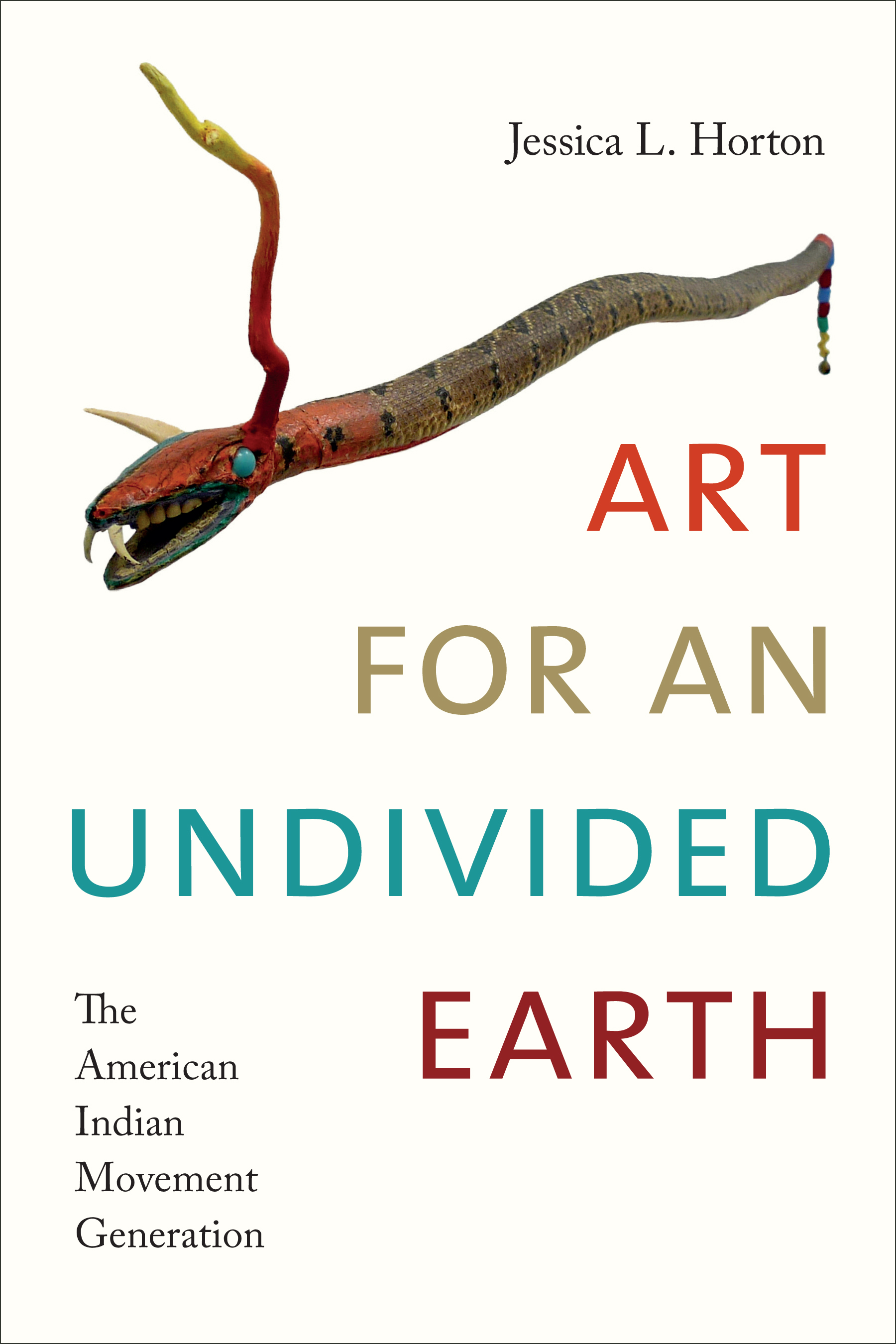 Jessica L. Horton
In Art for an Undivided Earth Jessica L. Horton reveals how the spatial philosophies underlying the American Indian Movement (AIM) were refigured by a generation of artists searching for new places to stand. Upending the assumption that Jimmie Durham, James Luna, Kay WalkingStick, Robert Houle, and others were primarily concerned with identity politics, she joins them in remapping the coordinates of a widely shared, yet deeply contested modernity that is defined in great part by the colonization of the Americas. She follows their installations, performances, and paintings across the ocean and back in time, as they retrace the paths of Native diplomats, scholars, performers, and objects in Europe after 1492. Along the way, Horton intervenes in a range of theories about global modernisms, Native American sovereignty, racial difference, archival logic, artistic itinerancy, and new materialisms. Writing in creative dialogue with contemporary artists, she builds a picture of a spatially, temporally, and materially interconnected world—an undivided earth.
NEW - 2017
$25.95 paper, 978-0-8223-6981-3
$94.95 cloth, 978-0-8223-6954-7
$25.95 ebook, 978 0 8223 7279 0
320 pages
121 illus., 59 in color
Susan E. Cahan
Prior to 1967 fewer than a dozen museum exhibitions had featured the work of African American artists. And by the time the civil rights movement reached the American art museum, it had already crested: the first public demonstrations to integrate museums occurred in late 1968, twenty years after the desegregation of the military and fourteen years after the Brown vs. Board of Education decision. In Mounting Frustration, Susan E. Cahan investigates the strategies African American artists and museum professionals employed as they wrangled over access to and the direction of New York City's elite museums. Drawing on numerous interviews with artists and analyses of internal museum documents, Cahan gives a detailed and at times surprising picture of the institutional and social forces that both drove and inhibited racial justice in New York's museums.

Cahan focuses on high-profile and wildly contested exhibitions that attempted to integrate African American culture and art into museums, each of which ignited debate, dissension, and protest. The Metropolitan Museum's 1969 exhibition Harlem on My Mind was supposed to represent the neighborhood, but it failed to include the work of the black artists living and working there. While the Whitney's 1971 exhibition Contemporary Black Artists in America featured black artists, it was heavily criticized for being haphazard and not representative. The Whitney show revealed the consequences of museums' failure to hire African American curators, or even white curators who possessed knowledge of black art. Cahan also recounts the long history of the Museum of Modern Art's institutional ambivalence toward contemporary artists of color, which reached its zenith in its 1984 exhibition "Primitivism" in Twentieth Century Art. Representing modern art as a white European and American creation that was influenced by the "primitive" art of people of color, the show only served to further devalue and cordon off African American art.
In addressing the racial politics of New York's art world, Cahan shows how aesthetic ideas reflected the underlying structural racism and inequalities that African American artists faced. These inequalities are still felt in America's museums, as many fundamental racial hierarchies remain intact: art by people of color is still often shown in marginal spaces; one-person exhibitions are the preferred method of showing the work of minority artists, as they provide curators a way to avoid engaging with the problems of complicated, interlocking histories; and whiteness is still often viewed as the norm. The ongoing process of integrating museums, Cahan demonstrates, is far broader than overcoming past exclusions.
2016
$34.95 cloth, 978-0-8223-5897-8
$34.95 ebook, 978-0-8223-7489-3
360 pages
113 illus., 20 in color, 6 x 9 in.
DUKE UNIVERSITY PRESS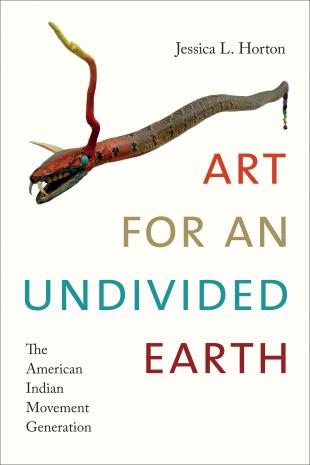 The American Indian Movement Generation
Jessica L. Horton
2017
320 pages
121 illus., 59 in color
$25.95 paper
$94.95 cloth
$25.95 ebook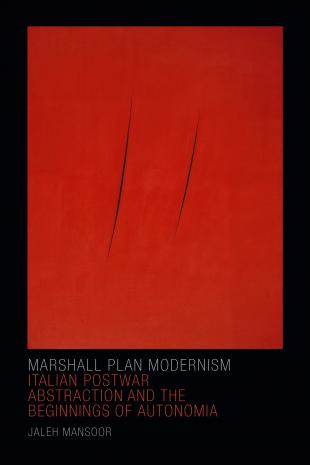 Italian Postwar Abstraction and the Beginnings of Autonomia
Jaleh Mansoor
2016
288 pages
26 illus., 8 in color
$25.95 paper
$94.95 cloth
$25.95 ebook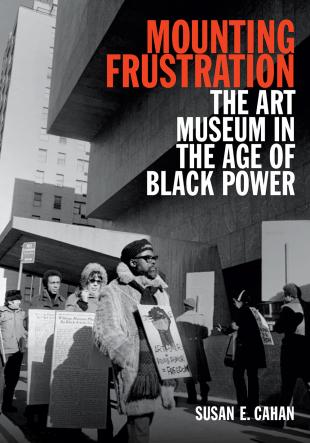 The Art Museum in the Age of Black Power
Susan E. Cahan
2016
360 pages
113 illus., 20 in color, 6 x 9 in.
$34.95 cloth
$34.95 ebook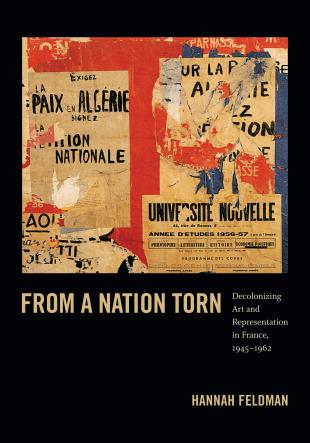 Decolonizing Art and Representation in France, 1945-1962
Hannah Feldman
2014
328 pages
84 illus., 21 in color, 6 x 9 in.
$27.95 paper
$99.95 cloth
$27.95 ebook