Animating Empire
Automata, the Holy Roman Empire, and the Early Modern World
Jessica Keating
In the sixteenth and seventeenth centuries, German clockwork automata were collected, displayed, and given as gifts throughout the Holy Roman, Ottoman, and Mughal Empires. In Animating Empire, Jessica Keating recounts the lost history of six such objects and reveals the religious, social, and political meaning they held.
The intricate gilt, silver, enameled, and bejeweled clockwork automata, almost exclusively crafted in the city of Augsburg, represented a variety of subjects in motion, from religious figures to animals. Their movements were driven by gears, wheels, and springs painstakingly assembled by clockmakers. Typically wound up and activated by someone in a position of power, these objects and the theological and political arguments they made were highly valued by German-speaking nobility. They were often given as gifts and as tribute payment, and they played remarkable roles in the Holy Roman Empire, particularly with regard to courtly notions about the important early modern issues of universal Christian monarchy, the Reformation, the Counter-Reformation, the encroachment of the Ottoman Empire, and global trade.
Demonstrating how automata produced in the Holy Roman Empire spoke to a convergence of historical, religious, and political circumstances, Animating Empire is a fascinating analysis of the animation of inanimate matter in the early modern period. It will appeal especially to art historians and historians of early modern Europe.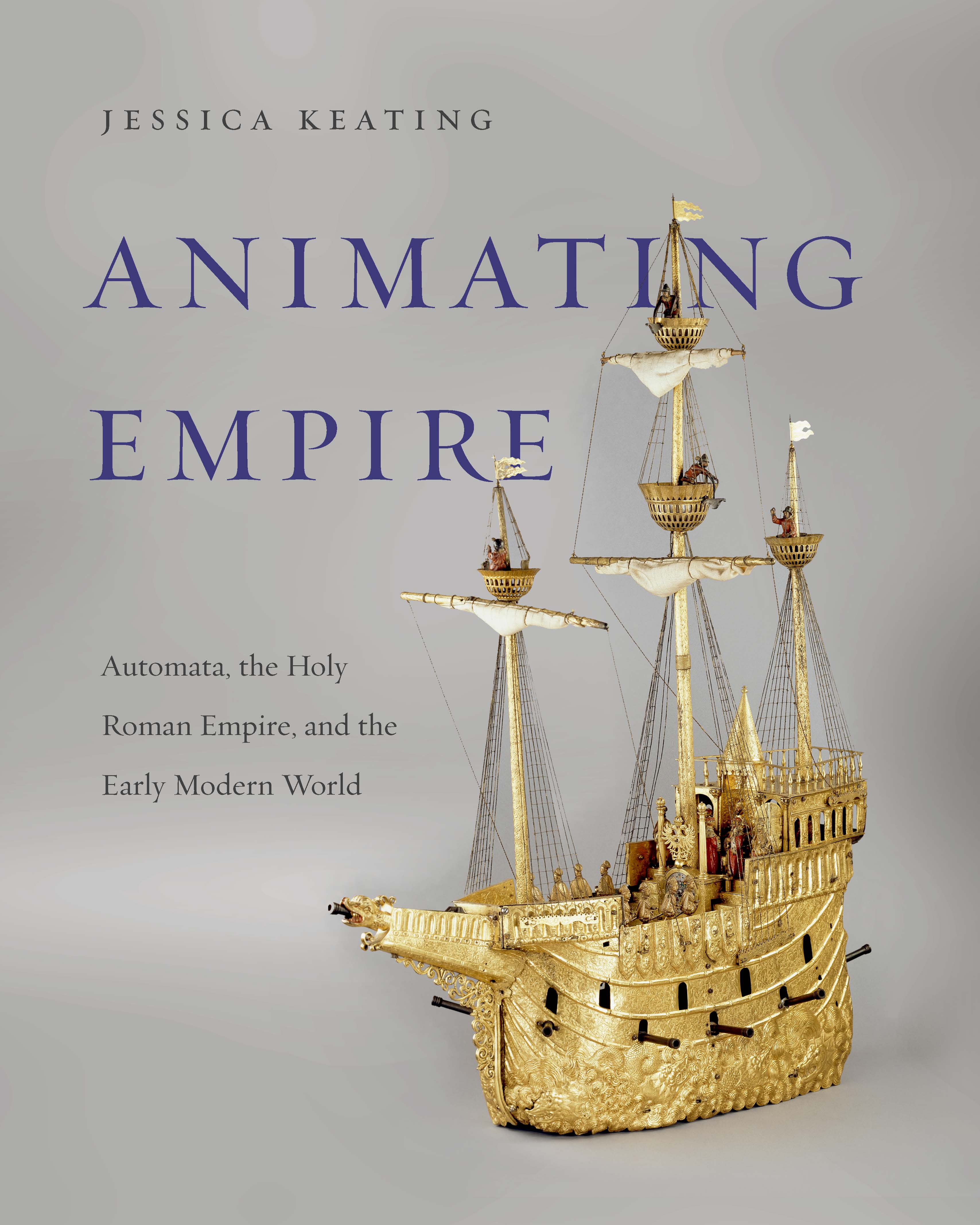 2018
$69.95 cloth, 978-0-271-08002-4
$0.00 ebook
184 pages
60 illus., 37 in color, 8 x 10 in.