Climate Change and the Art of Devotion
Geoaesthetics in the Land of Krishna, 1550-1850
Sugata Ray
In the enchanted world of Braj, the primary pilgrimage center in north India for worshippers of Krishna, each stone, river, and tree is considered sacred. In Climate Change and the Art of Devotion, Sugata Ray shows how this place-centered theology emerged in the wake of the Little Ice Age (ca. 1550-1850), an epoch marked by climatic catastrophes across the globe. Using the frame of geoaesthetics, he compares early modern conceptions of the environment and current assumptions about nature and culture.
A groundbreaking contribution to the emerging field of eco-art history, the book examines architecture, paintings, photography, and prints created in Braj alongside theological treatises and devotional poetry to foreground seepages between the natural ecosystem and cultural production. The paintings of deified rivers, temples that emulate fragrant groves, and talismanic bleeding rocks that Ray discusses will captivate readers interested in environmental humanities and South Asian art history.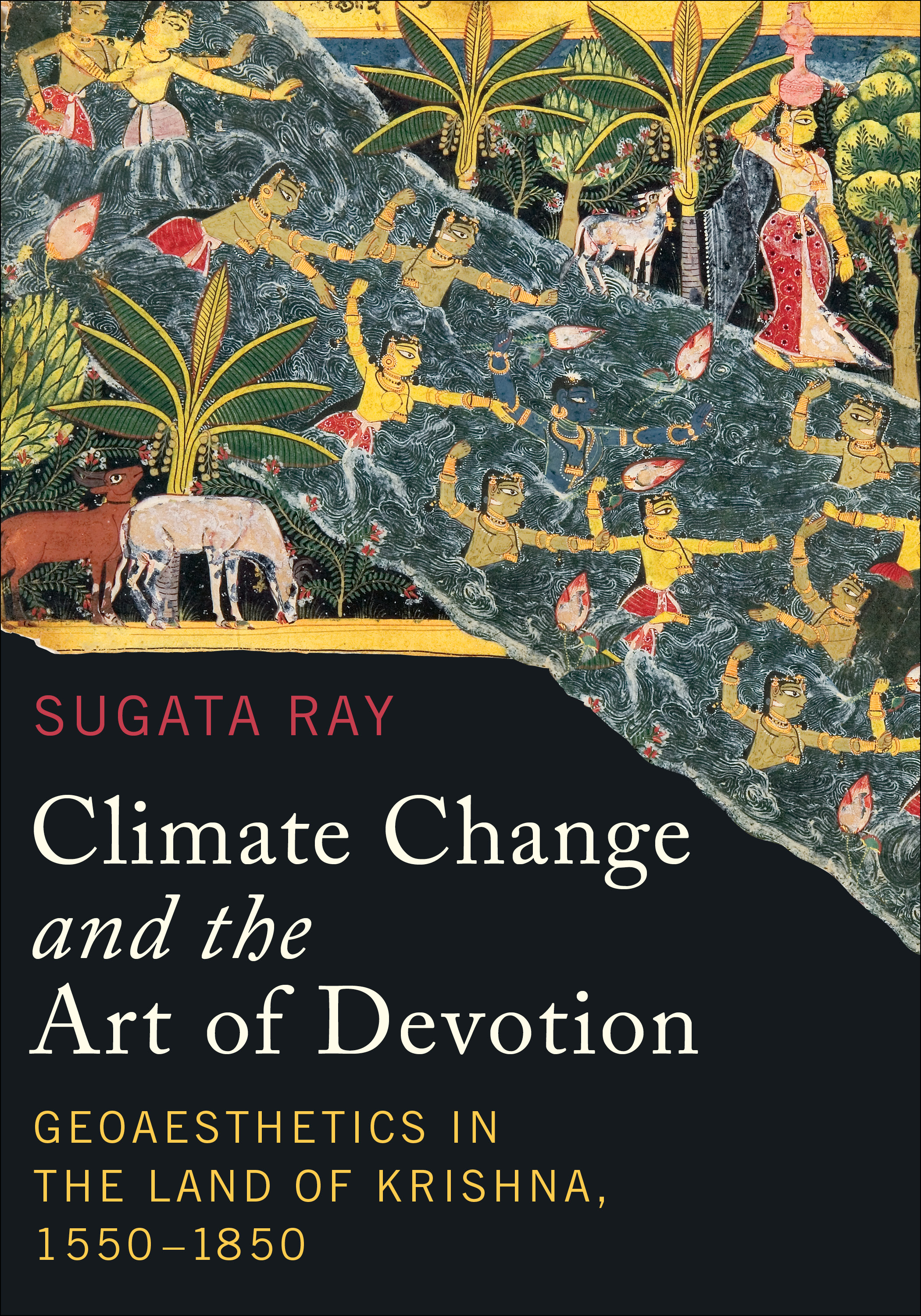 2019
$70.00 cloth, 978-0-2957-4537-4
$70.00 ebook, 978-0-2957-4538-1
272 pages
114 color illus., 7 x 10 in.