Empire of Style
Silk and Fashion in Tang China
BuYun Chen
Tang dynasty (618-907) China hummed with cosmopolitan trends. Its capital at Chang'an was the most populous city in the world and was connected via the Silk Road with the critical markets and thriving cultures of Central Asia and the Middle East. In Empire of Style, BuYun Chen reveals a vibrant fashion system that emerged through the efforts of Tang artisans, wearers, and critics of clothing. Across the empire, elite men and women subverted regulations on dress to acquire majestic silks and au courant designs, as shifts in economic and social structures gave rise to what we now recognize as precursors of a modern fashion system: a new consciousness of time, a game of imitation and emulation, and a shift in modes of production.
This first book on fashion in premodern China is informed by archaeological sources—paintings, figurines, and silk artifacts—and textual records such as dynastic annals, poetry, tax documents, economic treatises, and sumptuary laws. Tang fashion is shown to have flourished in response to a confluence of social, economic, and political changes that brought innovative weavers and chic court elites to the forefront of history.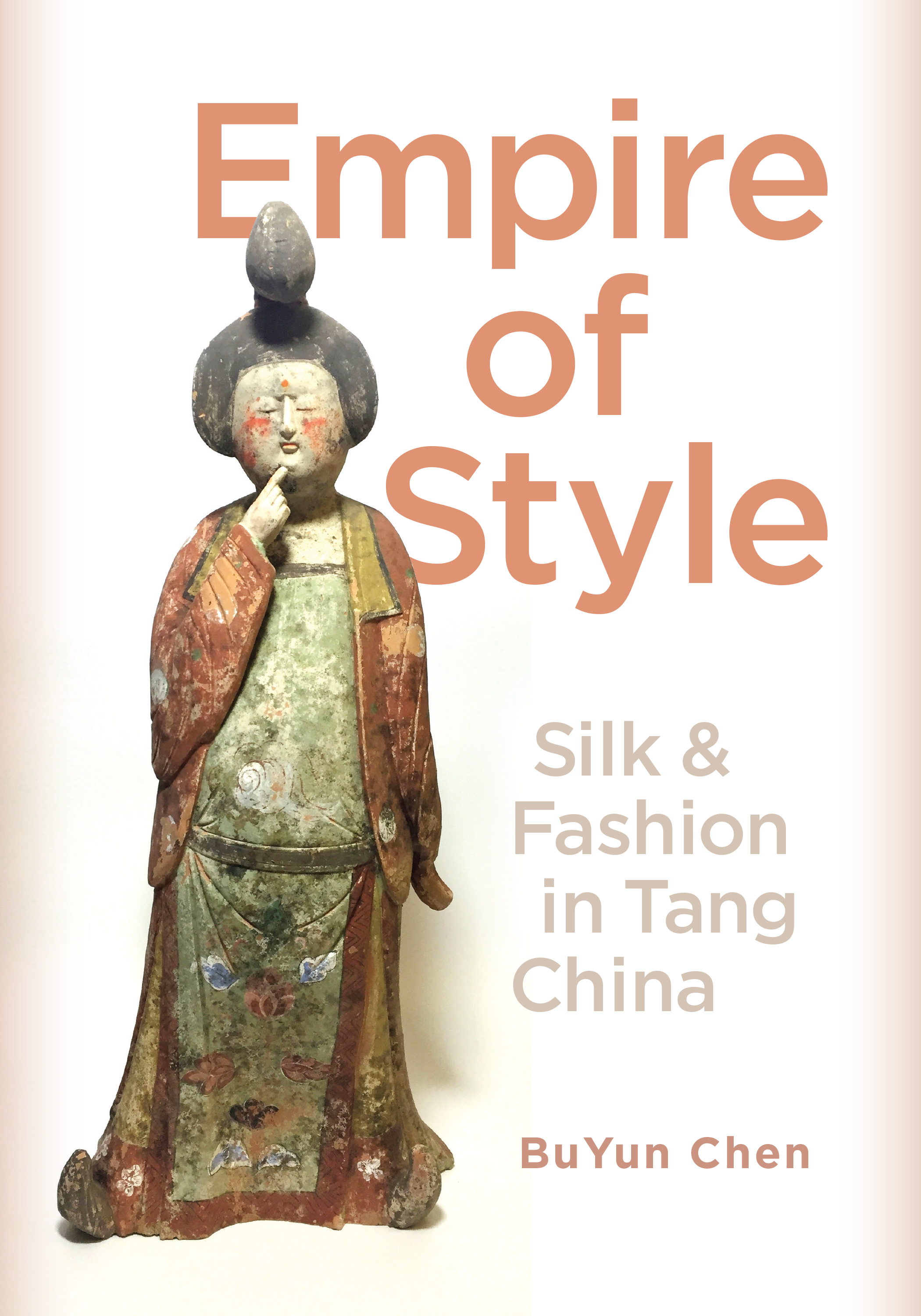 2019
$70.00 cloth, 978-0-2957-4530-5
$70.00 ebook, 978-0-2957-4531-2
288 pages
119 illus., 96 in color, 7 x 10 in.