Flowering Plums and Curio Cabinets
The Culture of Objects in Late Chosŏn Korean Art
Sunglim Kim
The social and economic rise of the chungin class ("middle people" who ranked between the yangban aristocracy and commoners) during the late Chosŏn period (1700-1910) ushered in a world of materialism and commodification of painting and other art objects. Generally overlooked in art history, the chungin contributed to a flourishing art market, especially for ch'aekkori, a new form of still life painting that experimented with Western perspective and illusionism, and a reimagined style of the traditional plum blossom painting genre.
Sunglim Kim examines chungin artists and patronage of the visual arts, and their commercial transactions, artistic exchange with China and Japan, and historical writings on art. She also explores the key role of men of chungin background in preserving Korean art heritage in the tumultuous twentieth century, including the work of the modern Korean collector and historian O Se-ch'ang, who memorialized many chungin painters and calligraphers.
Revealing a vivid picture of a complex art world, Flowering Plums and Curio Cabinets presents a major reconsideration of late Chosōŏn society and its material culture. Lushly illustrated, it will appeal to scholars of Korea and East Asia, art history, visual culture, and social history.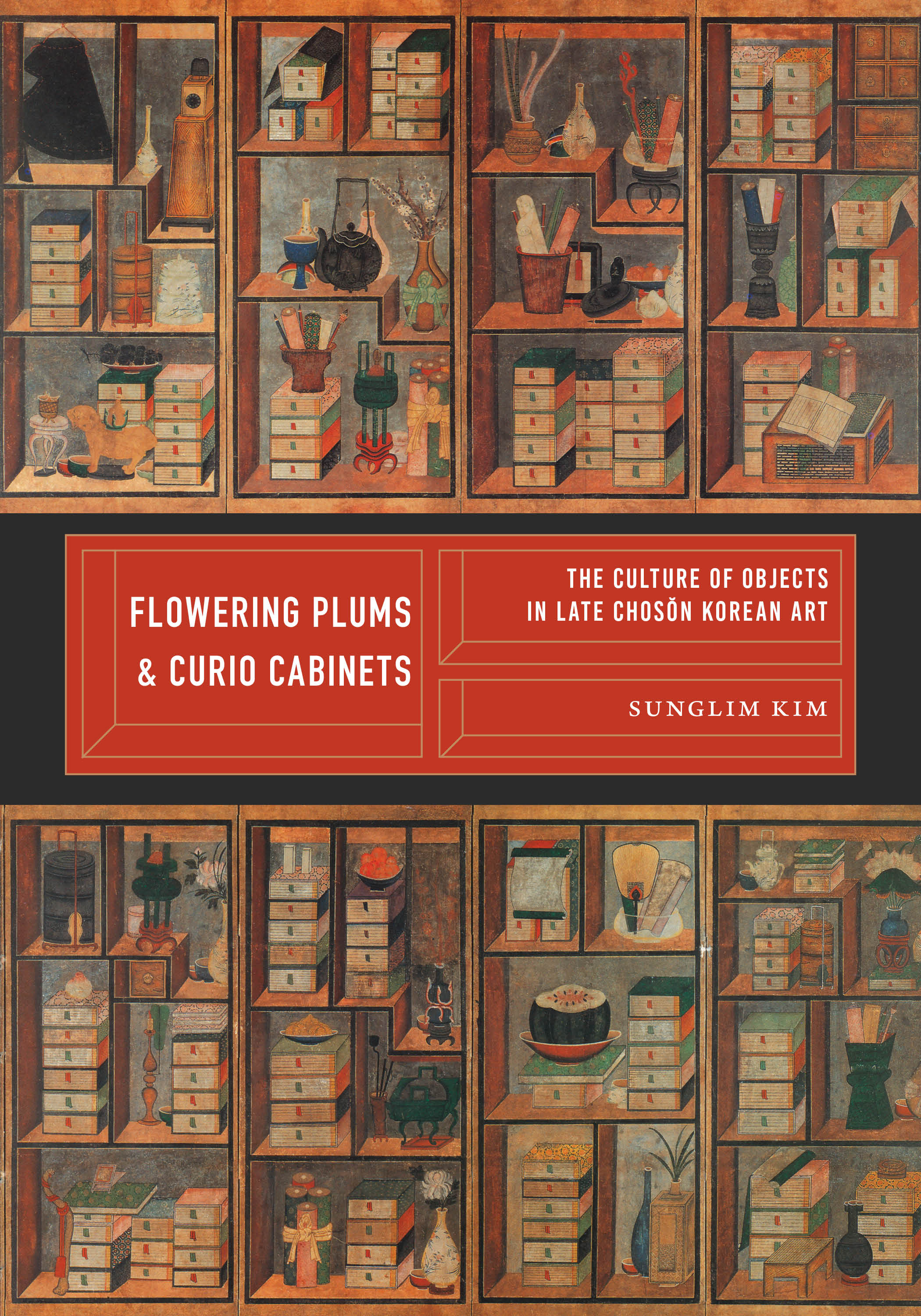 2018
$65.00 cloth, 978-0-2957-4341-7
$65.00 ebook, 978-0-2957-4342-4
304 pages
99 illus., 80 in color, 7 x 10 in.