Medieval Art in Motion
The Inventory and Gift Giving of Queen Clémence de Hongrie
Mariah Proctor-Tiffany
In this visually rich volume, Mariah Proctor-Tiffany reconstructs the art collection and material culture of the fourteenth-century French queen Clémence de Hongrie, illuminating the way the royal widow gave objects as part of a deliberate strategy to create a lasting legacy for herself and her family in medieval Paris.
After the sudden death of her husband, King Louis X, and the loss of her promised income, young Clémence fought for her high social status by harnessing the visual power of possessions, displaying them, and offering her luxurious objects as gifts. Clémence adeptly performed the role of queen, making a powerful argument for her place at court and her income as she adorned her body, the altars of her chapels, and her dining tables with sculptures, paintings, extravagant textiles, manuscripts, and jewelry—the exclusive accoutrements of royalty. Proctor-Tiffany analyzes the queen's collection, maps the geographic trajectories of her gifts of art, and interprets Clémence's generosity using anthropological theories of exchange and gift giving.
Engaging with the art inventory of a medieval French woman, this lavishly illustrated microhistory sheds light on the material and social culture of the late Middle Ages. Scholars and students of medieval art, women's studies, digital mapping, and the anthropology of ritual and gift giving especially will welcome Proctor-Tiffany's meticulous research.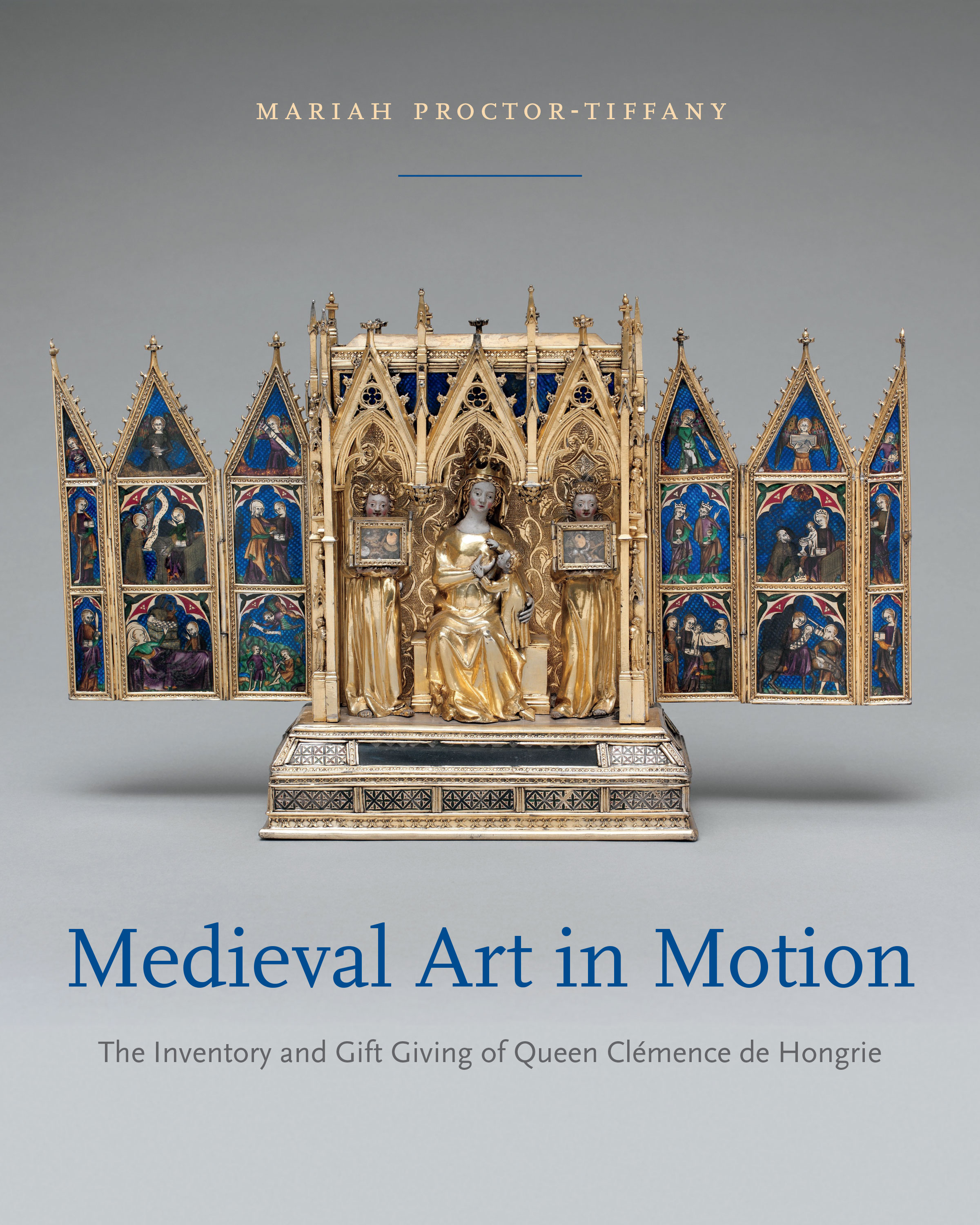 2019
$89.95 cloth, 978-0-271-08112-0
$89.95 ebook
232 pages
63 illus., 28 in color, 8 x 10 in.