Modern Coliseum
Stadiums and American Culture
Benjamin D. Lisle
From the legendary Ebbets Field in the heart of Brooklyn to the amenity-packed Houston Astrodome to the "retro" Oriole Park at Camden Yards, stadiums have taken many shapes and served different purposes throughout the history of American sports culture. In the early twentieth century, a new generation of stadiums arrived, located in the city center, easily accessible to the public, and offering affordable tickets that drew mixed crowds of men and women from different backgrounds. But in the successive decades, planners and architects turned sharply away from this approach.
In Modern Coliseum, Benjamin D. Lisle tracks changes in stadium design and culture since World War II. These engineered marvels channeled postwar national ambitions while replacing aging ballparks typically embedded in dense urban settings. They were stadiums designed for the "affluent society"—brightly colored, technologically expressive, and geared to the car-driving, consumerist suburbanite. The modern stadium thus redefined one of the city's more rambunctious and diverse public spaces.
Modern Coliseum offers a cultural history of this iconic but overlooked architectural form. Lisle grounds his analysis in extensive research among the archives of teams, owners, architects, and cities, examining how design, construction, and operational choices were made. Through this approach, we see modernism on the ground, as it was imagined, designed, built, and experienced as both an architectural and a social phenomenon. With Lisle's compelling analysis supplemented by over seventy-five images documenting the transformation of the American stadium over time, Modern Coliseum will be of interest to a variety of readers, from urban and architectural historians to sports fans.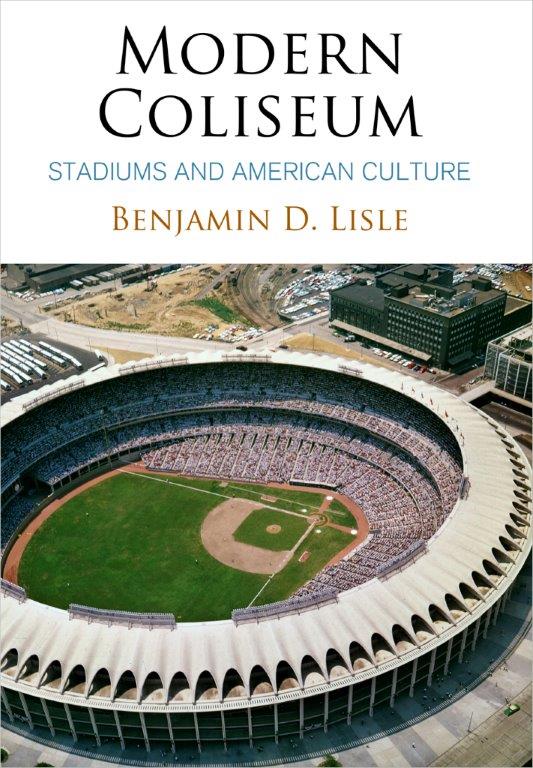 2017
$34.95 cloth, 978-0-812-24922-4
$34.95 ebook, 978-0-812-29407-1
328 pages
76 illus., 7 x 10 in.