The Politics of the Provisional
Art and Ephemera in Revolutionary France
Richard Taws
In revolutionary France the life of things could not be assured. War, shortage of materials, and frequent changes in political authority meant that few large-scale artworks or permanent monuments to the Revolution's memory were completed. On the contrary, visual practice in revolutionary France was characterized by the production and circulation of a range of transitional, provisional, ephemeral, and half-made images and objects, from printed paper money, passports, and almanacs to temporary festival installations and relics of the demolished Bastille. Addressing this mass of images conventionally ignored in art history, The Politics of the Provisional contends that they were at the heart of debates on the nature of political authenticity and historical memory during the French Revolution. Thinking about material durability, this book suggests, was one of the key ways in which revolutionaries conceptualized duration, and it was crucial to how they imagined the Revolution's transformative role in history.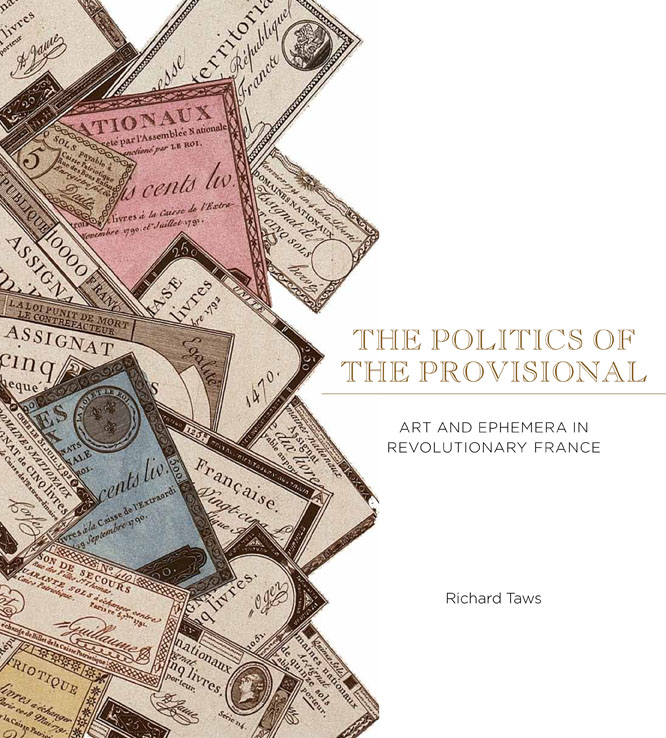 2013
$34.95 paper, 978-0-271-05419-3
$74.95 cloth, 978-0-271-05418-6
$14.95 ebook, available from Amazon, Google Play, or the iTunes Store.
288 pages
90 illus., 24 in color, 9 x 10 in.
Content Excerpt
Samples are available as a PDF of excerpts, or as an HTML version of the first chapter at the Penn State Press website.