Where Dragon Veins Meet
The Kangxi Emperor and His Estate at Rehe
Stephen Whiteman
In 1702, the second emperor of the Qing dynasty ordered construction of a new summer palace in Rehe (now Chengde, Hebei) to support his annual tours north among the court's Inner Mongolian allies. The Mountain Estate to Escape the Heat (Bishu Shanzhuang) was strategically located at the node of mountain "veins" through which the Qing empire's geomantic energy was said to flow. At this site, from late spring through early autumn, the Kangxi emperor presided over rituals of intimacy and exchange that celebrated his rule: garden tours, banquets, entertainments, and gift giving.
Stephen Whiteman draws on resources and methods from art and architectural history, garden and landscape history, early modern global history, and historical geography to reconstruct the Mountain Estate as it evolved under Kangxi, illustrating the importance of landscape as a medium for ideological expression during the early Qing and in the early modern world more broadly. Examination of paintings, prints, historical maps, newly created maps informed by GIS-based research, and personal accounts reveals the significance of geographic space and its representation in the negotiation of Qing imperial ideology. The first monograph in any language to focus solely on the art and architecture of the Kangxi court, Where Dragon Veins Meet illuminates the court's production and deployment of landscape as a reflection of contemporary concerns and offers new insight into the sources and forms of Qing power through material expressions.
Supplementary materials including maps and original Chinese texts will soon be available on this site.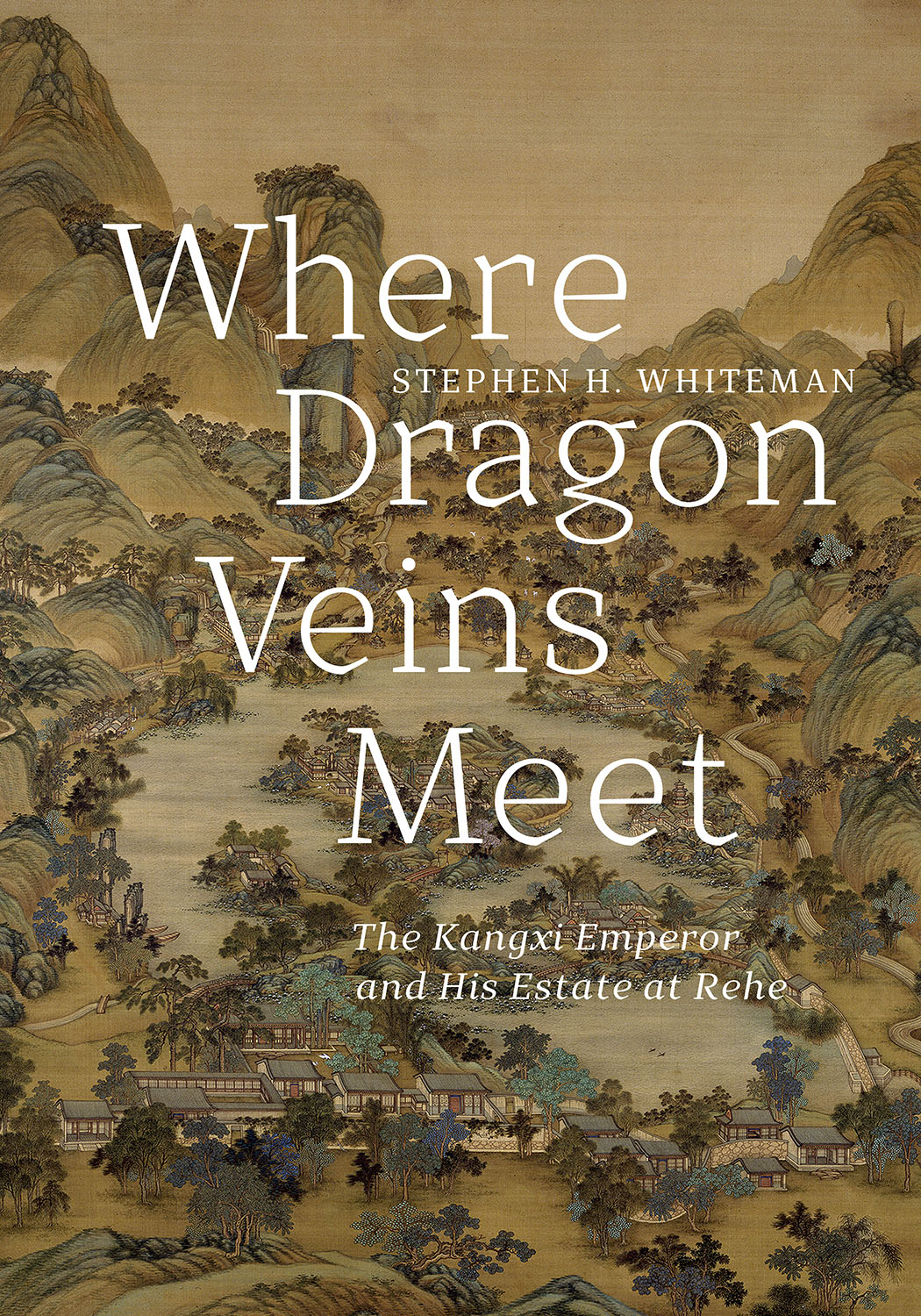 2020
$70.00 cloth, 9780295745800
$70.00 ebook, 9780295745817
292 pages
113 color illus., 21 maps, 7 x 10 in.