Penn State University Press
The Pennsylvania State University Press is among the most highly regarded publishers of scholarly books on Western medieval, early modern, and modernist art and architecture, with notable lists in Latin American and American art and photography.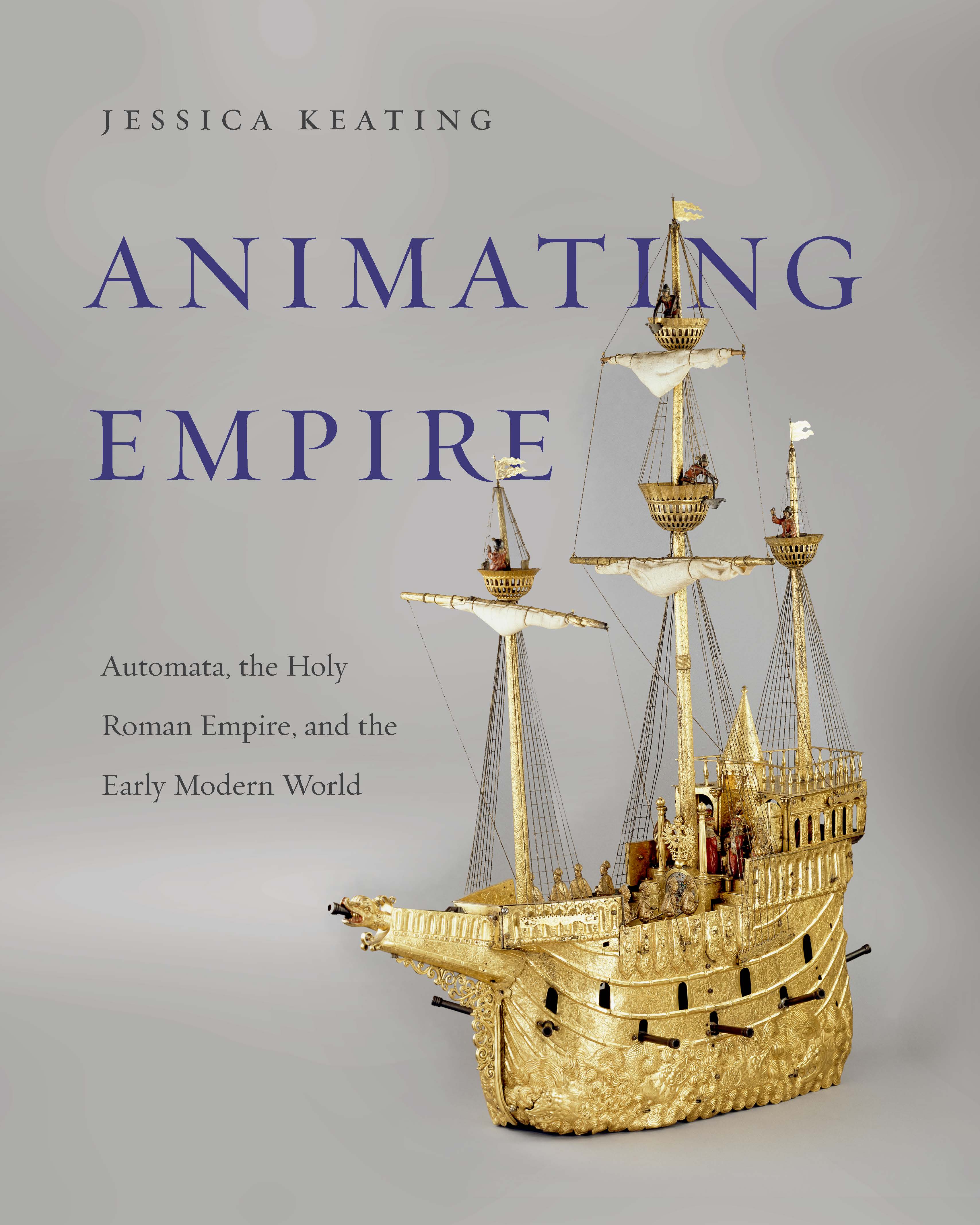 Jessica Keating
In the sixteenth and seventeenth centuries, German clockwork automata were collected, displayed, and given as gifts throughout the Holy Roman, Ottoman, and Mughal Empires. In Animating Empire, Jessica Keating recounts the lost history of six such objects and reveals the religious, social, and political meaning they held.
The intricate gilt, silver, enameled, and bejeweled clockwork automata, almost exclusively crafted in the city of Augsburg, represented a variety of subjects in motion, from religious figures to animals. Their movements were driven by gears, wheels, and springs painstakingly assembled by clockmakers. Typically wound up and activated by someone in a position of power, these objects and the theological and political arguments they made were highly valued by German-speaking nobility. They were often given as gifts and as tribute payment, and they played remarkable roles in the Holy Roman Empire, particularly with regard to courtly notions about the important early modern issues of universal Christian monarchy, the Reformation, the Counter-Reformation, the encroachment of the Ottoman Empire, and global trade.
Demonstrating how automata produced in the Holy Roman Empire spoke to a convergence of historical, religious, and political circumstances, Animating Empire is a fascinating analysis of the animation of inanimate matter in the early modern period. It will appeal especially to art historians and historians of early modern Europe.
NEW - 2018
$69.95 cloth, 978-0-271-08002-4
184 pages
60 illus., 37 in color, 8 x 10 in.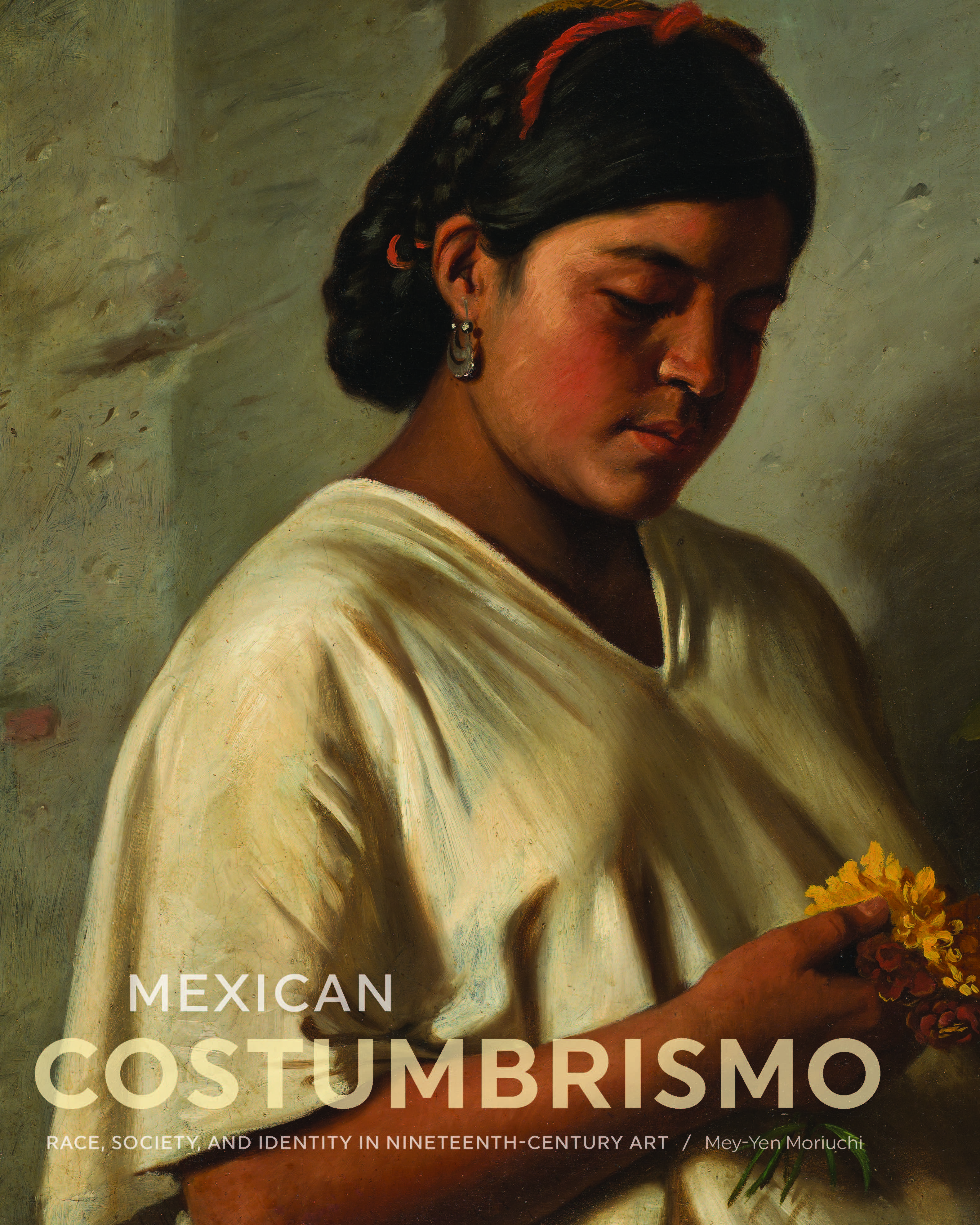 Mey-Yen Moriuchi
The years following Mexican independence in 1821 were critical to the development of social, racial, and national identities. The visual arts played a decisive role in this process of self-definition. Mexican Costumbrismo reorients current understanding of this key period in the history of Mexican art by focusing on a distinctive genre of painting that emerged between 1821 and 1890: costumbrismo.
In contrast to the neoclassical work favored by the Mexican academy, costumbrista artists portrayed the quotidian lives of the lower to middle classes, their clothes, food, dwellings, and occupations. Based on observations of similitude and difference, costumbrista imagery constructed stereotypes of behavioral and biological traits associated with distinct racial and social classes. In doing so, Mey-Yen Moriuchi argues, these works engaged with notions of universality and difference, contributed to the documentation and reification of social and racial types, and transformed the way Mexicans saw themselves, as well as how other nations saw them, during a time of rapid change for all aspects of national identity.
Carefully researched and featuring more than thirty full-color exemplary reproductions of period work, Moriuchi's study is a provocative art-historical examination of costumbrismo's lasting impact on Mexican identity and history.
NEW - 2018
$99.95 cloth, 978-0-271-07907-3
180 pages
60 illus., 31 in color, 8 x 10 in.
PENN STATE UNIVERSITY PRESS